English Rebellion: Members of the Band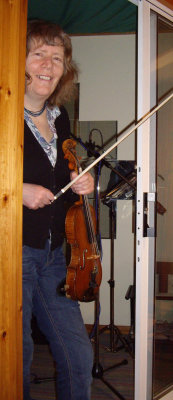 Mary Barber
plays violin and viola.
With Nick Barber she founded Maxwell's Demon, a Sussex-based ceilidh band. On moving to Yorkshire she joined the Celebrated Nook Band and later teamed up with Steve Harrison, Gordon Wood and Vic Gammon to start Rough Music, playing music from John Playford and his contemporaries.
Mary particular enjoys the English traditional repertoire and is currently working on the music of Lawrence Leadley and William Mittel. She enjoys playing in harmony with other instruments and with Nick Barber produced a CD, Crossword, and features on "Nick Barber's English Choice" (Mally's Traditional Music Store).
With Nick she has been a regular feature at Sidmouth Folk Week, running the "Big Band" workshop and being a mainstay of the English session at the "Radway" pub .
As well as folk fiddle, Mary plays violin in a range of classical groups. She is the leader of the Huddersfield Philharmonic Orchestra and deputy leader of the Orchestra of Square Chapel.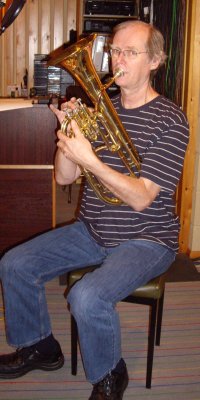 Nick Barber
plays melodeon, horn and recorder. He is an active member of White Rose Morris men, Huddersfield, and, despite having done it for many years, still says "Being the sole musician for a set of dancers is one of the most rewarding musical experiences there is".
With Mary Barber he founded Maxwell's Demon, a Sussex-based ceilidh band. On moving to Yorkshire he ran the Celebrated Nook Band for many years. He teamed up with Steve Harrison, Gordon Wood and Huw Jones to start The Official Brawl, who specialise in older English dances.
Nick has compiled a book of tunes, the Red "English Choice" published by Mally which is regarded by many as a standard source of good session tunes. Another tune book came out in 2010, and in addition Nick has written many tunes himself, which you can find in the "Musical Diary" on his web site.
As well as melodeon, Nick delights in playing horn in bands, and also plays the instrument in several classical line-ups.
Nick and Mary work as a duo, and have produced a CD, Crossword. This CD features several of Nick's own compositions, which form part of his "Musical Diary".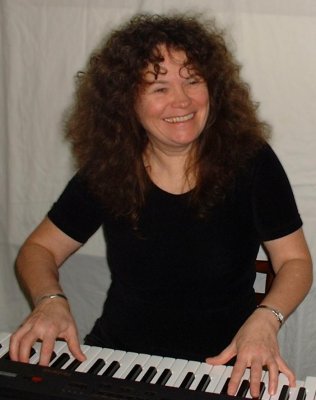 Mary Humphreys
as keyboard player provides the bass, harmony and rhythmic foundation for the band. She also plays English concertina and banjo, and is well known as a singer and researcher of traditional songs. She has recently published a book of songs collected in Cambridgeshire which has won an award from the
Cambridgeshire Association for Local History
. You can read more about the book
here
.
Mary has danced North West Morris, Appalachian and Lakeland clog and played for morris, molly and longsword.
Mary's own web site is at http://www.maryhumphreys.co.uk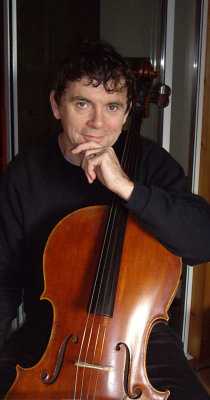 Anahata
plays melodeon, usually not at the same time as Nick, and cello. Outside the band he also plays Anglo concertina, accompanying Mary Humphreys' songs, and puts together tune arrangements for the two of them as a duo. Anahata has been in several morris teams as dancer and musician, including a spell with Hammersmith Morris and Angel Morris in the 1990's.
He has created and maintains many web sites, including this one.
As a duo Mary and Anahata are frequent guest performers at folk clubs and festivals country-wide, with concert performances, instrumental workshops and talks on song research. They also played numerous ceilidhs as part of Cambridgeshire based bands Fendragon and Ethel's Cats, and for a while were musicians for Pig Dyke Molly, for whom Anahata wrote new tunes. More more recently they were members of Old Glory Molly in Suffolk, until they moved to West Yorkshire in 2017.